M. Larry Lefoldt, CPA
Shareholder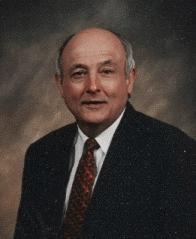 Email:

Loading Email...





Mississippi CPA license No. 1492

Larry graduated with honors from Mississippi State University with a B.S. Degree in Accounting in May, 1971 and became a Certified Public Accountant in August, 1972. As a shareholder in Lefoldt & Company, P.A., Larry is in charge of the firm's auditing and accounting practice and is also involved in litigation support and insolvency services.

In addition, Larry is a member of the Mississippi Society of Certified Public Accountants where he has held the following positions: President and Vice-President of the Central Mississippi Chapter; Member of the board of Governors - two terms; Treasurer; and Chairman of the Professional Conduct Committee. He is also a member of the American Institute of Certified Public Accountants, where he presently serves as Discussion Leader and Lector for numerous accounting and auditing seminars. Larry is currently serving as the Deputy Liquidator responsible for the Liquidation of three Insurance Companies on behalf of the Commissioner of Insurance of the State of Mississippi, and he is serving as the Substitute Trustee for various Employee Benefit Plans at the request of the United States Department of Labor. Other accomplishments include: serving two terms as President and Treasurer of the St. Richard Catholic Church Parish Council, serving as Chairman and Co-Chairman of the Parish Annual Development Drive, and serving two terms as Treasurer and a member of the Board of Trustees of Jackson Preparatory School Foundation, Inc.